Jesus said, "Let the little children come to me..."
We are an intimate Christian preschool where your child will grow in God's grace.
CALL US AT (763) 559-0579 OR email: JTripp@AscensionPLymouth.com
PLease check back in Early Spring for Ealy registration for 2022-2023 School Year
Virtually View our Preschool:
* Please note that the tour of our facility is not with our current director.
You can meet our current director Mrs. Tripp in "Meet our teacher"
Meet Mrs. Tripp and check out her classroom!
She teaches the M/W/F 4-5 years old & the T/TH 3 years old from 9:00am-12:00pm.
Answering the tough questions from Kids
We would like to begin a WEEKLY AUDIO PODCAST SERIES FOR ADULTS AND KIDS in which Pastor Roloff answers your questions from God's Word. But in order to get started we're going to need your questions! Children and adults can submit their questions below. Could be something you're going through right now, could be something you've always been curious about. You can choose to remain anonymous or supply a first name for personal follow up.
The purpose of Ascension Lutheran Preschool is to teach God's love and forgiveness to children while providing a wonderful, warm first school experience. The teachers at Ascension strive first and foremost to teach Christian values and principles. They do this while maintaining a loving, caring Christian environment.
Ascension Lutheran Preschool is a ministry of Ascension Lutheran Church. We are licensed by the State of Minnesota Department of Human Services. Ascension Lutheran Preschool does not discriminate on the basis of race, handicap, color, national and ethnic origin, sex or age, in the administration of its educational policies, admissions policies or scholarship programs.


"I love sending my child to a place
where I know she is
growing socially and academically
and that she feels she belongs."


"We've had an extremely positive experience.
My child will greatly miss his
teachers and classmates.
He felt safe and loved here and was eager
to go to school everyday. "




"[The Christian ENVIRONMENT of your school]
has allowed us to pray as a family in a regular basis,
and allows us to talk about God and
the bible openly and daily."


"Thank you [Mrs. Melott] and Mrs. Rau for all the amazing
work you did with distance learning.
I don't think it could have been better prepared and delivered."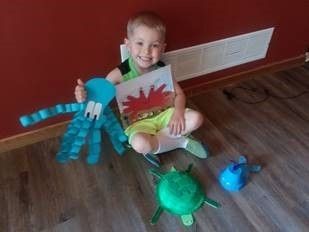 We'd love to hear from you!
Fill out the form below or give us a
call at 763-559-0579 to set up a tour.