Jesus said, "Let the little children come to me..."
Sunday School Puppet Show:
Christian Living
Episode 6: Matilda the Goldfish
Episode 4: "Peer Pressure"
Episode 3: "When We Grow Up"
Episode 2: "Friends & Football"
Episode 1: "Always Changes"
Resuming September 13th, 2020
Sunday Mornings 9:30-10:00 am
The goal of our Sunday school program is to assist parents in raising your children in the grace and knowledge of God so that through  Scriptures they can be strengthened in faith, directed in holiness, and encouraged in the hope we have in Christ for this life and the life to come.
As you might expect, just as COVID has forced us to adapt some of our normal worship practices, our Sunday school program will also have to make some adaptations for the safety and health of our children, but under God's gracious hand we are confident that this also will accomplish his good and blessed will. We will take the following procedural changes for Sunday school this year, beginning Sunday, September 13:
As with worship, we ask that your child refrain from attending Sunday school if he or she is exhibiting any signs of illness (fever, sore throat, coughing, dizziness, etc.). Likewise, if anyone at home has been diagnosed with COVID, please make use of online worship and Sunday School resources until you are deemed non-contagious by a healthcare provider.
We ask that all children wear masks inside the building (children under 5 are not required but encouraged to do so). Hand sanitizer is available for use at parents' discretion.
The duration of Sunday School will be shortened to 30 minutes (9:30-10:00 am) between worship services.
Until it should be deemed safe to do so, we will NOT have a large group gathering or singing. Instead children will go to their classrooms where seating will be socially distanced.  
For those who are unable or uncomfortable attending, there are will be online teaching resources available from NPH in which experienced WELS teachers will teach the Sunday School lesson for the day via YouTube. We will purchase hard-copies of the corresponding Christ Light lesson sheets for parents to reference the story and review the memory treasure with their child. 
With that understanding we would like you to take the following short anonymous survey so that we know how best to prepare for instruction in September.
Yours in Chirst,
Sunday School Team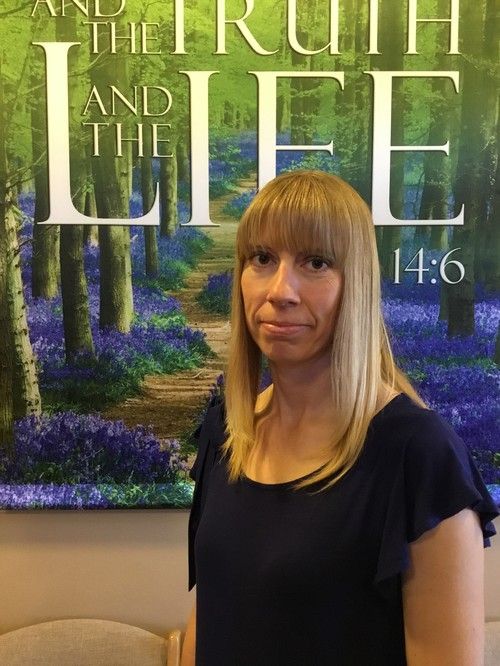 Director & 3-5 Grade Teacher
Pre K & Kindergarten Teacher & Music Director